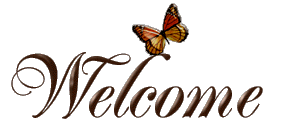 First I will introduce us! I am Ellie, and I am a stay at home mom. My occupation before this was an optician/office manager, working for optometrists for 10 years at various locations. My interests now include raising our 7 year old daughter, pregnancy after a loss support and grief support. After having an amazing reading done by a medium, I began studying the afterlife and spirituality and its absolutely fascinating! It was wonderful to actually have proof that my son was safe and happy in my grandfathers arms.
I turned 30 years old (OUCH!) in May, and we live in Pennsylvania. My husbands name is Jon and he is 32 years old. He works for Roadway Express, which is a trucking company. His interests include running, bicycling, and swimming, and has participated in several biathlons. He is really hoping to participate in more biathlons and add triathlons to his list of accomplishments someday very soon.
Our wonderful daughters name is Jenna, and she just turned 7 in February. She is very energetic and looking forward to summer so her and daddy can go to the pool every day again. She participated in soccer last fall, and has been involved in girl scouts this past year also. She loves to go for bike rides and is very interested in drawing, just like her father was. She has been in first grade this year and is doing very well. Her proudest accomplishment has been learning to read, and fortunately she really enjoys it!
Our cherished sons name is Brendan. He lived to be 10 1/2 months old and gave us more in those 10 months than could ever be imagined. The next page is dedicated to his memory, and will hopefully serve as a tribute to just what he means to us. He will always be our son, whether he is here or in the afterlife. He was a very vital part of our family, missed more than words on a page could ever express. We will also be blessed with another child this June 2000, and its another little girl who we have named Samantha Paige.





My Favorite Links:

Heavens AngelsSee my sons picture (5th one down) and our other special angels
Infanlos Family WebsiteA wonderfully supportive Email list for those who have lost a child.
Ethans House A site dedicated to bereaved parents
Mourning Light Greif Support WebringGood mix of greif related sites
Empty Arms Webring A wonderful site for bereaved parents with links to their pages
The Childrens Health Information Network Provides information and resources to families of children with CHD's.
Baby Hearts PressA site owned by a very dear friend of mine, Anna Jaworski, which is devoted to helping families and professionals dealing with medical issues, especially congenital heart defects.
AfterlifeEternal, a group I created and run myself, dealing with life after death, reincarnation, soulmates, past lives, pretty much everything metaphysical.